Written By: Josh Lowell ~ 11/6/2023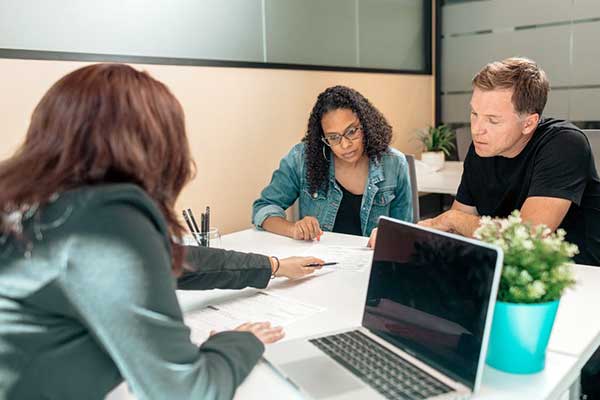 Laws vary from county to county in Washington, but divorces are all governed by Washington law. Each dissolution in the state will require similar understandings of financial records to allocate and properly distribution assets and debts. Preparing a financial spreadsheet is one easy way to help organize and plan for resolution of your case. So, what documents should you begin to prepare. Family law rules often provide guidance, but more is always better than less.
Tax Documents
Two years of tax returns is a solid baseline. Starting with W2s, 1099s, tax returns, and other tax documents will help shed light on average earnings for simple cases. For more complicated assets – including small businesses – IRS documents will often include helpful information to decipher losses, gains, and important pieces to the puzzle.
Pay Stubs
Six months of paystubs (or other income statements) will provide sufficient basis on most counties and situations to properly learn average income for purposes of determining child support and spousal maintenance. Pay stubs provide more information than what is seen at first glance. Determining deductions is also key for learning net income. Itemization of taxes, health care premium, pension and voluntary retirement contributions, and other bonuses is required to get the full picture.
Bank and Credit Card Statements
These statements are some of the simplest pieces of documentation to gather. They are usually some of the easiest records to collect, too. Six months is usually enough to help the Court make rulings but know where accounts stand at the date of separation may be important too. Bank statements are important to understand the capital available to the parties. In some situations, it can help understand if cash is being spent improperly or if money being hidden. Looking through records at spending habits or strange withdrawals or deposits is time consuming but often very necessary.
Retirement, Pension, and Investments
More complicated financial accounts are often more difficult to decipher, but having good records is the key to efficient litigation. Starting with an understanding of the account balances at the time of separation is smart. Contributing to financial accounts after separation usually means bifurcating accounts, so knowing the starting point of each account is required. Having current account records is also necessary. Sometimes this means having records for many months. Being able to track the progress of the accounts will make allocation of the community and separate property much easier.
Restricted Stock Units
Now things get a bit more complicated. RSUs have a lot of moving parts. Starting with the vesting award schedule is necessary. The parties must understand when each stock unit was granted and when they will vest to know if it is a separate or community asset. More than that, though, having documentation describing which stock units have vested, how (or if) taxes have been paid, and what units have already been cashed out is required to properly organize for resolution.
Real Estate Documents
Did you purchase a home before, during, or after the marriage? If so, having all the title information, mortgage information, and tax information is important. Are you renting a home? Well, knowing the lease documentation and whether it's possible to break or otherwise alter the lease language is an important conversation to have. Knowing what money was used to purchase property is also important. If you are claiming a separate interest based on gifted or inherited down-payments, having good record keeping is the only way to recover your share.
Working With Counsel to Organize Your Case
Attorneys may not be financial advisers, but they spend significant amounts of time reviewing and organizing financial information. Knowing which puzzle pieces to collect is the first place to start. Once you have all the key documents, learning how to organize, analyze, and evaluate the financial information to properly allocate financial property. The attorneys at Magnuson Lowell PS are trained to seek relevant information and process it to determine your best interests. Call today for a free case evaluation.