Written By: Josh Lowell ~ 4/1/2019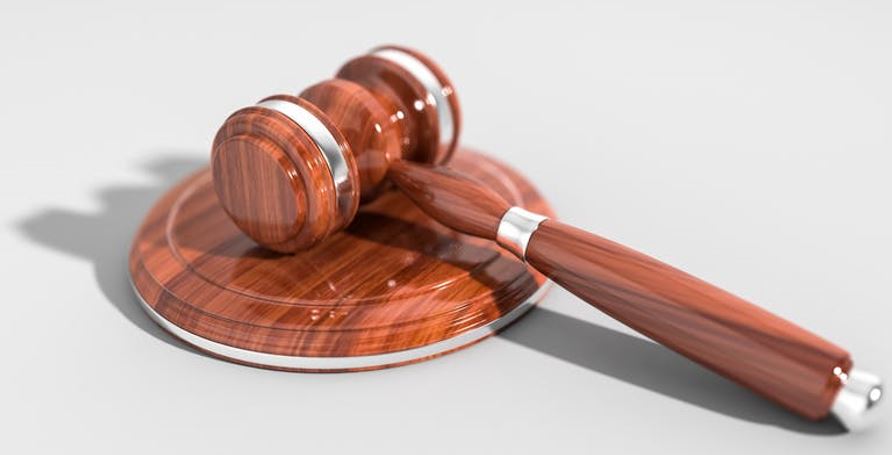 Whether you've been involved in a car accident, you experienced medical malpractice, you were bitten by a dog, or you were subject to a number of different traumatic situations, your claim is likely governed by a statute of limitations. The term statute of limitations is thrown around a lot as its importance – especially in personal injury claims – is of the utmost importance. Here, in Washington, the statute of limitations is a creature of (of course!) statute. Specifically, RCW Chapter 4.16 describes Washington's laws regarding the applicable statutes of limitation on legal claims.
In fact, RCW 4.16.005 confirms that – according to the statutes that follow it – all actions must be commenced within the periods described in the chapter. That's a very legal way of stating something very simple. If you believe you have a claim in Washington state, you must file your lawsuit in the timeframe described by the relevant statute of limitations.
While there are many different rules in effect, there are five distinct statutes that any potential claimant should be acutely aware of, including, but not limited to:
RCW 4.16.020 – Actions limited to ten years – repossession of real property and judicial judgments.
RCW 4.16.040 – Actions limited to six years – breach of a written contract.
RCW 4.16.070 – Actions limited to five years – recovery of property after guardianship or probate sale.
RCW 4.16.080 – Actions limits to three years – trespass, property damage, personal injury, and the breach of an oral contract.
RCW 4.16.100 – Actions limited to two years – slander, libel, assault, battery, and false imprisonment.
Let's give a real-life example. You were involved in a car accident on December 25, 2017. Other than a terrible Christmas present of pain and restriction on your life, you now must deal with an insurance claim and litigation. Pursuant to RCW 4.16.080, you have three years from the date of the collision (in this case December 25, 2020) to execute litigation against the at-fault party. If you fail to file the lawsuit, your personal injury case may be barred as a matter of law.
As a personal injury lawyer, knowing the statute of limitations and ensuring the case is filed in the appropriate timeframe is a top priority. Your attorney might push the case forward quickly if your claim is approaching the statute of limitations. On the contrary, if you're still two years out from the applicable statute of limitations, your attorney might slow things down to perform additional investigation, reach out to prospective witnesses, or craft a more thorough demand to the insurance company. Ultimately, if the case is within a few weeks – or even a few months – of the statute of limitations, it would be smart to move your case forward.
There are a few other statutes regarding the limitations of actions that every potential claimant should be aware of in the course of their claim. Firstly – and just as important as the filing deadline – every plaintiff needs to serve the defendant in order to maintain their lawsuit. If you file the lawsuit without having first served the summons and complaint on the defendant, RCW 4.16.170 tolls the statute of limitation by an additional 90-days to give you that opportunity. If you fail to serve within that period, the action is deemed not to have been commenced for the purposes of tolling the statute of limitations.
If you have a child, you should be aware that the statute of limitations is also different for anyone who was a minor at the time the loss occurred. In fact, under RCW 4.16.190, the statute of limitations for any minor is tolled until the child's 18th birthday. Here's another real-life example. Your son was bitten by your neighbor's dog on his 14th birthday on July 4, 2014. If your son was a legal adult at the time of the bite, his statute of limitations would have exhausted on July 4, 2017. Pursuant to RCW 4.16.190, the statute of limitations doesn't begin to tick on your son's claim until his 18th birthday. In other words, the three-year personal injury statute of limitations (the deadline for your son to file a lawsuit against the neighbor) would be July 4, 2021.
RCW 4.16.180 is highly relevant in many situations. This law tolls the statute of limitations if the action accrues against a party who is a nonresident of Washington, a resident of Washington who remains out of the state, or a resident of Washington who has concealed themselves in the state. A final real-life example that attorneys see regularly. You were involved in a motor vehicle accident on September 3, 2015. Under the general rules of limitation, the action will be barred if the lawsuit is not filed by September 3, 2018. However, it turns out the driver who hit you was not from King County. In fact, the driver wasn't even from Washington state. Rather, they were on vacation from Florida and did not return to Washington during those three years. Since the at-fault driver was an out-of-state resident, the statute of limitations would be tolled while he or she was out-of-state.
There are dozens of statutes related to the limitations of actions in Washington. To make sure your claim is protected, contacting a qualified and experienced lawyer should be a high priority. At Magnuson Lowell P.S., we pride ourselves on knowing the rules of law and ensuring your claim is made appropriately. Call today for a free consultation (425)885-7500!