Written By: Josh Lowell ~ 12/7/2020
Washington may be a no-fault state for divorce, but that does not mean that domestic violence and abuse are not taken into consideration. Whether or not you have children with your spouse, physical, emotional, and sexual violence may be accounted for in the final divorce orders. These accommodations may provide some solace and a moderate amount of safety, but documents can only protect you so well.
There are different paths within the divorce that may provide aid if a partner has a history of domestic violence or abuse. Before filing for a divorce, you should always contact an experienced divorce attorney like those at the law offices of Magnuson Lowell PS. An attorney will help you understand your options and choose the right path.
If you do not have children, the two areas where the court may provide protections are regarding restraining orders and domestic violence protection orders. While very similar, the routes to obtaining and the protections provided by these orders are a bit different. Restraining orders restrict a person from certain actions. Oftentimes, these actions include being near you or your home, contacting you, harassing you, or dealing with property in a certain way. Domestic Violence Protection Orders (DVPOs) may include similar provisions to a restraining order but specifically include calls for non-violence to spouses, significant others, co-residents, co-parents, etc.
A domestic violence protection order is a bit more stringent and typically requires a high burden of proof. These orders are requested in superior court (as opposed to district court where you might obtain certain restraining orders). Regardless of the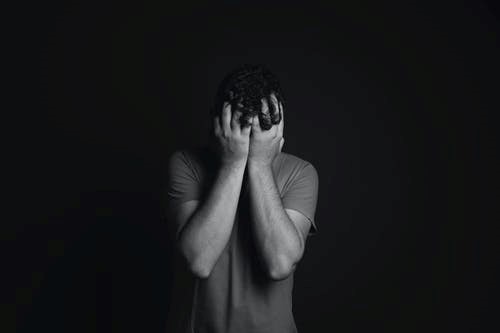 type of order, in a divorce, parties may seek restraints. If the other party violates the order, the police may intervene to halt or even arrest the restrained individual.
If you have children, restraining orders and DVPOs still exist, but there are other considerations also. A parent with a history of violence, anger issues, or even drug and alcohol problems, may have their visitation and decision-making limited by the court. Under RCW 26.09.191, if a party is found to have a history of abandonment, neglect, child abuse, domestic violence, assault, or a sex offense, that party's parenting rights must be limited. Often, that means evaluations and classes for anger or violence along with supervised and minimized visitation.
Similarly, other issues involving emotional or physical health, substance abuse, abusive use of conflict, withholding of the child, and lack of emotional ties with the child may also lead to limitations on visitation and decision-making. If there are questions about a parent's history, a parenting evaluator or a guardian ad litem may be appointed to help investigate the issues and make formal recommendations to the court.
Finally, courts typically require parents to mediate or arbitrate divorce cases and future disputes that develop before going to court. However, if there are known histories of violence or abuse, parents are regularly allowed to skip these forms of alternative dispute resolution and head straight to court. This permits the protected party from having to sit in a room or be in a situation where the restrained person has potential control over the other party.
Whenever a spouse or partner has a history of domestic violence or other complicating factors, the divorce process is more complex and requires additional nuance to complete correctly. Consulting with an attorney may prevent you from having to deal with these issues on your own. The Courts can provide some moderate protections in the form of restraining orders and DVPOs, but ultimately it is up to you to ensure you formalize the divorce orders properly. The law offices of Magnuson Lowell PS will help you understand your rights and responsibilities. Call today for a free case evaluation.