Written By: Josh Lowell ~ 2/8/2021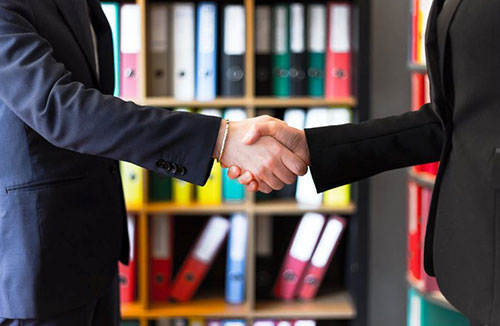 If you are involved in a divorce, you likely understand the stress and anxiety your family is under. Financially speaking, you and your spouse need to come to terms on how to split up all your assets and debts. Money aside, if you have children, setting up appropriate custody and child support schedules can be heart-wrenching. Negotiations – whether informal or as part of a mediation – are an inevitable. There are certain actions you should always try to avoid during these negotiations to achieve the best results for you and your family.
1) Avoid Negotiating Item by Item
The plates, the piano, and the puppy are all important pieces of your life. Getting lost in the weeds during your negotiation is one way to waste your time and money. While negotiating your divorce, the best strategy is to deal with all the financial assets and debts first. When it comes to personal property, however, informal arrangements tend to work best unless there are certain major items of financial or sentimental value needing disbursement.
2) Don't Focus on a Single Asset or Account
In the end, it does not matter whether you get one-half of each of the accounts available. What matters is that you get your fair share of the assets and debts (in most circumstances) regardless of the source. Instead of pushing to ensure you get your share of that specific retirement account your spouse has, you may be able to save significant time and money by taking assets in greater proportion from other accounts. A good spreadsheet is your friend!
3) Do Not Trade Your Children for Money
The law specifically disallows parents using their children as leverage, and judges are smart enough to smell these types of agreements. Your children are important, and money is separately important. Treat them like oil and water and keep them separate.
4) Don't Expect Quick Resolution
Mediations are scheduled in half-day or full-day settings meaning that regardless of the case, you will be spending a lot of time negotiating to resolve your divorce. The first few hours are always the slowest. Often, the other party will start much lower than expected and just needs some time for the mediator to do their job. Prepare for that inevitability but know that it works out most of the time.
5) Do Not Negotiate Without an Attorney
It can be tempting to save a few bucks by negotiating directly with your spouse or directly with your spouse's attorney. Family law counsel have the experience to know what kind of deals are in their client's best interests. The imbalance of power often leads to lopsided results. At the law offices of Magnuson Lowell PS, our team of qualified litigators are here to help you understand your rights and responsibilities. Call today for a free case evaluation!