What are the Costs of a Washington Divorce?
Written By: Josh Lowell ~ 8/8/2022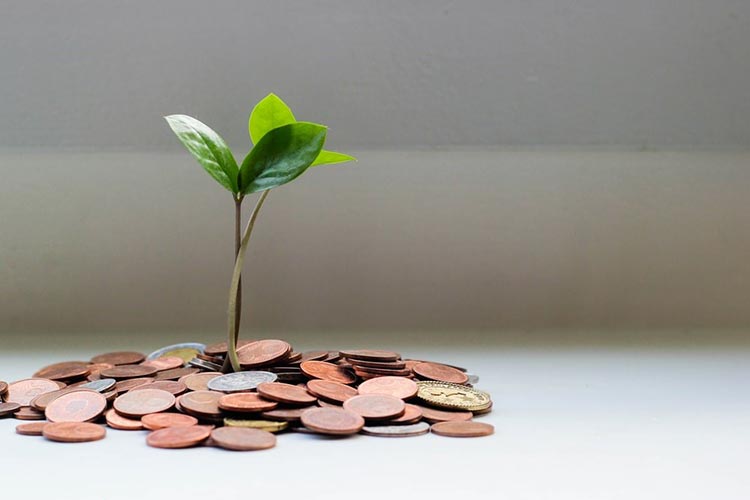 Divorce is expensive. There is no question. The costs of separating from your spouse don't have to be egregious, however. A simple, agreed divorce without children might run $1,000 to $2,500. With contested litigation and trial, even middle of the road divorces can cost tens of thousands of dollars. Fees and costs for your divorce will depend entirely on your attorney, the other attorney, and just how well the parties can cooperate during the process.
1) Your Choice of Attorney Matters
Every attorney charges a different amount. On average, in King County, you will typically see hourly attorney fees between $250 and $500 per hour. High priced firms in downtown Seattle might even exceed those averages. The attorney fees don't just depend on the hourly rate. Some law firms just take more time and charge more than others.
For example, even for a simple divorce, some firms might charge to prepare motions and written discovery even if it isn't necessary in your case. They do so out of habit and firm policy, but it adds little value to your case. At Magnuson Lowell PS, we work cooperatively with our clients to find a strategy that fits best for them. This might include complex contests in court, or it might include informal discussions to keep costs down. Either way, you're getting the best bang for your buck.
2) The Other Attorney Affects Your Bottomline
Even if your attorney seeks to work collaboratively and cost-effectively, the other attorney might not. If your partner's attorney chooses to file every Motion or send out every discovery request, they technically have done nothing wrong. They are allowed by rules and statutes to take certain actions. If they decide to go that route even at the cost of efficiency and cost-effectiveness, it increases your attorney costs to provide required responses or to counter with similar requests.
3) Collaboration with your Ex-Partner is Key
If you and your ex-spouse are at each other's throats and cannot agree on anything, it's likely your divorce will be quite expensive. In the short term that might require temporary court intervention to mandate parenting and financial support. In the long term that might require experts, alternative dispute resolution (mediation), and trial. If you find yourself arguing with your spouse over minor issues, it will increase the costs associated with your divorce substantially.
On the other hand, if you and your ex-partner are on the same page, costs can be kept down. Instead of fighting in court over interim requirements pending further agreements, the parties can reach amicable agreed orders. Instead of a full-blown mediation, it's possible the parties can work collaboratively to reach a resolution. Even if mediation is necessary, it's hopeful that cooperative parties will settle to limit costs of trial.
4) Finding the Right Fit for You
If you find yourself at the precipice of divorce, finding the right counsel for you is imperative. All attorneys will look out for your best interests in court, but often there are multiple strategies that can effectively work your case. Some firms will regularly choose the more expensive options for their own gain. Some firms will create difficult relationships with opposing parties and attorneys. These attorneys will usually cost more and deliver the same results as more cost-effective options.
At Magnuson Lowell PS, we work with every client individually to determine the best course of action. This keeps costs down and work quality high. Call today for a free case evaluation.
Share this post!
---
Steps Before Hiring a Divorce Lawyer
Written By: Josh Lowell ~ 8/1/2022
A Washington divorce can be a simple process if all parties are cooperative and responsive. Much of the delay and cost stems from two sources: anger and confusion. Attorneys may not be able to help efficiency problems caused by the former, but some uncertainty and misunderstandings can be nipped in the bud before a case is even filed. Before you retain counsel to represent you for your divorce, consider taking the following steps:
Get Organized
Especially for couples that have been married for many years, documents, assets, debts, and other relevant information can be hidden in stack of unorganized piles. Attorneys and their staff typically charge by the hour. The more organized you can make the relevant information and documentation, the less time your attorney will spend making heads and tails of your situation.


(Try to) Understand Your Financial Situation
Often, parties to a divorce – especially stay-at-home parents – tend to not understand or not know much about the available assets and debts. If possible, before you meet with your attorney, try to get a better grasp on your financial situation. At a minimum, even knowing what types of assets exist will help you and your counsel make plans or create strategies towards settlement. At best, if you can gather bank, credit card, retirement, investment, mortgage, auto loan, and other financial statements, you'll be prepared for immediate action if needed.


Think About Your Non-Negotiables
Kenny Rogers wrote that "you got to know when to hold 'em and know when to fold 'em." This lyric is as true in divorce as it is in life. Before you start your case, think about the topics high on your priority list. If equal custody is your number one priority, let your attorney know, so they can formulate a plan. If maximizing spousal maintenance or distributing a great share of community assets is your non-negotiable, knowing that in advance will allow you to strategically plan your options.


Try Negotiating with Your Spouse
I never recommend signing a divorce agreement without consulting an attorney, but it never hurts to try some initial negotiations or discussions with your spouse. Obviously, in cases of domestic violence or other manipulation, working with an attorney right away is likely better. If you and your spouse are on good terms, though, you may be able to work out a parenting structure – even generically – that will help speed up the process. You may even be able to ask your spouse about the finances to better prepare you for meeting with your attorney.


Find a Great Attorney
Not all attorneys are created equal. Many – especially those at big firms – prioritize billing over customer service. Many firms have three to five paralegals for every divorce attorney. At Magnuson Lowell, PS, our experienced team is ready and able to fight for your interests. We are a small-town firm with big time experience. Feel free to call today for a free case evaluation.
Share this post!
What is a Parenting Plan?
Written By: Josh Lowell ~ 7/25/2022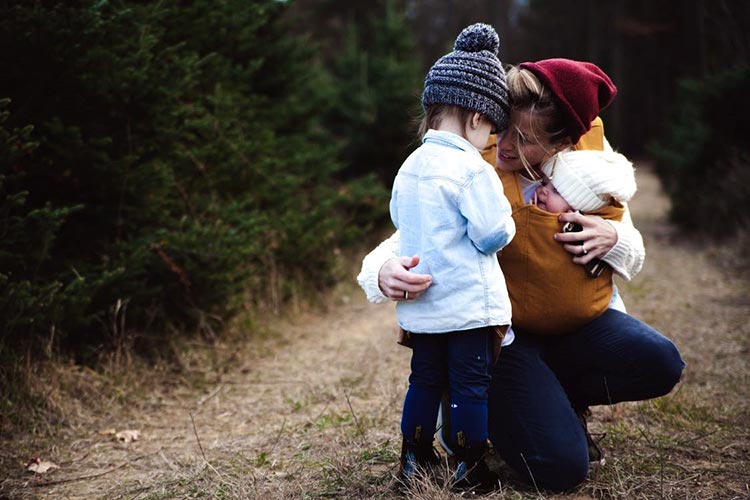 Marriage or not, a broken relationship involving a child means creating a formal child custody arrangement with the other parent. In Washington, this document is called the Parenting Plan. For every divorce in Washington, a Parenting Plan is required when there are children of the marriage under 18-years old. The custody agreement is also used in non-marriage cases where former partners separate after having a child.
Fortunately, Washington state has you covered and requires that each party utilize the same form. Despite this formality, Parenting Plans can and should be creatively customized to match the situation. While simple arrangements may exist, most Parenting Plans will involve some complex layers to ensure approval by both parties.
What exactly goes into the creation of a Parenting Plan?
1) Parenting Restrictions
Under RCW 26.09.191, the court may enter restrictions against a parent if the case involves abuse, addiction, or other potential parenting pitfalls. These limitations are not simple to obtain and can be devastating if granted, so they are not taken lightly by the Court. If a restriction is awarded, the plan will likely include limitations on visits, supervised parenting, and mental health, addiction, or other treatment programs.
2) Decision-Making Responsibilities
The court must appoint a major decision-maker for non-emergency healthcare and education for each child. Generally, this requires the parents to cooperate to make these decisions for their children. If restrictions exist or otherwise by agreement, parents can limit decision-making to one parent. Alternatively, they can agree to expand major decision-making to include other areas of the child's life – such as activities.
3) Visitation Schedule
Week-on-week-off. Every other weekend. Split weeks. Every case is different, but each Parenting Plan must have a visitation schedule for the children. The court looks to make a schedule that is in the children's best interest and often provide the benefit of the doubt to former stay-at-home parents or primary caretakers of the children. There are many options available for choosing a schedule, and the parties should work creatively to find something that fits long-term for their families.
4) Summer and Holiday Breaks
In addition to school schedules, the court wants to clarify where the children will be living during the summer and holidays. Specifically, the form outlines most major holiday and gives parents the opportunity to list other breaks as well. Most often, major holidays are split odd years to one parent and even years to the other parent.
5) The Relocation Statute
RCW chapter 26.09 provides a handful of laws regarding relocation with the child. Whenever a party wants to move with the child, they must provide notice to the other parent. If they are moving within the school district, the notice can be more informal. If the parent is moving outside the school district, however, special procedures must be followed to reach agreement or obtain court approval.
6) Miscellaneous Clauses
At the end of the Parenting Plan, parents can customize the agreement as needed. Perhaps the parents want additional restrictions about drugs, alcohol, or new partner introduction. Maybe the parents want to include terms ensuring cooperation and reducing conflict. The final section of the Parenting Plan grants that opportunity.
Understanding the Parenting Plan is a daunting task because of its length and potential complications. Working with an experienced family law attorney is key to ensure your rights and the child's best interests are protection. The litigators at Magnuson Lowell PS are ready and qualified to answer your Parenting Plan questions. Call today for a free case evaluation.
Share this post!