Written By: Josh Lowell ~ 8/28/2018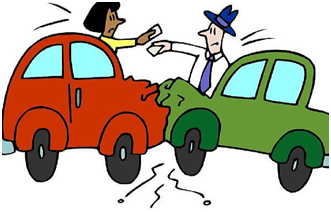 We've all been in this situation before. You get in your car after an exhausting trip to the grocery store, check behind you and begin to back your car out of the parking stall. You move all the way back and shift your car into drive to begin moving forward when, suddenly, the car behind you backs up right into the rear bumper of your car. You get out of your car and make sure everyone is uninjured, check for damage which seems to be minor, collect the other driver's information and proceed on your way home.
The next day, you call the other driver's insurance company and tell them what happened. After an eternity of waiting, the insurance company responds and explains that the liability is shared 50-50. You tell them 'that's not true', but apparently the other driver changed his story for his own benefit. Now you're stuck and can only get half of the repair bill paid for.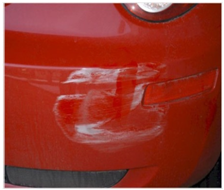 This entire situation could have been easily avoided had one phone call been made - to the police. No one likes to get the police involved, but in situations like this calling the police is almost a necessity. In fact, by law, if there is an injury or over $500 in damages (almost any damage nowadays) the police must be called to the scene. While inconvenient, calling the police even in these minor situations will save you quite the hassle if, as above, the other driver decides to alter the facts of history.
And if the police don't want to show up (which is often the case in this type of scenario), at least take photos at the scene (of the position of the cars and the damage). Hopefully you didn't move the cars yet! And when you're exchanging information with the other driver, see if you can get the other driver to sign the paper - admitting fault. If he admits fault at the scene, but then refuses to sign an admission - that's yet another reason to call the police and to be prepared for an insurance fight.