Written By: Josh Lowell ~ 9/12/2022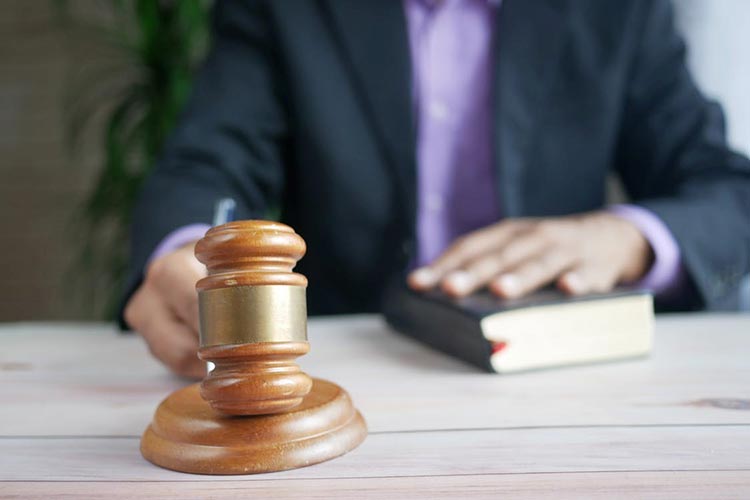 When a legal situation arises, recognizing you need help is half the battle. The other half stems from finding the right person to help you successfully navigate. Choosing the right attorney is difficult because, let's face it, there are options around every corner. So, how do you know which firm or attorney is right for you. To help you make the right choice, here are five tips you should observe the next time you need legal advice.
1. Look at Online Reviews
There is no doubt about it, the Internet has too much information about too many topics. While they might not be the best way to make your final choice, online reviews on sites like Google, Yelp, and Facebook will at least help narrow the field. Even a brief search online might help remove firms from consideration that don't have a great reputation in your community. Oppositely, you might find a handful of contenders who made positive impressions on their past clients.
2. Review for Practice Focus and Location
You wouldn't want a podiatrist performing your heart surgery. Similarly, you wouldn't want a bankruptcy attorney focusing on your divorce. Most attorney focus their attention on one or two larger areas of law because knowing a few things great is much better than understanding a bit of everything. When you search for attorneys, use key words that relate to your situation and also search by location. Searching for "Car Accident Attorney Redmond" will help you find better fits than just looking for "Attorneys near me."
3. Talk with Friends and Community Members
Your first car accident might have you in a tizzy, but maybe your neighbor down the street was involved in three last year. Asking for advice from friends, family, and others in your community is a great way to get trusted referrals.
4. Speak with the Attorney Directly
Many law firms won't let you speak with an attorney (1) at all or (2) without paying an exorbitant price. Most hourly rate attorneys will charge for full consultations. If the attorney is not willing to speak with you for a short phone call, how are you supposed to know if they're a good fit? If you can't ask a few questions right off the bat, how are you supposed to know the attorney understands and can help with your situation. Oftentimes, you might never get past the gatekeeper – a "case manager" or "intake paralegal." While giving information and getting some basic information from these helpers is fine, you should have the opportunity to check in with the attorney first.
If you have the opportunity to speak with counsel for a short phone call, there are a few things you look for in their responses. First, are they treating you with compassion? You may have an extended experience with your attorney. Dealing with rudeness from day one might be unacceptable. Second, what is their track record? Have they ever handled a case like yours before? An attorney with little experience in your issue should be forthright from the get-go. Third, ask how they charge. Whether it's an hourly, flat, or contingency fee, attorney expenses should be honest and up-front.
At the law offices of Magnuson Lowell, P.S., we are dedicated to being the right fit for our clients' needs. Our attorneys offer free telephone case evaluations to answer basic questions and make sure they are a good fit for each case. Our local offices are convenient and available for meetings with clients in person, but we also offer remote and telephone consultations as needed. Over the last 30-years, we've provided stellar service to the eastside, and our reputation online and in the community reflects our hard work. If you're in need of legal advice, do your research, and then call the law offices of Magnuson Lowell, P.S., so we can fight for you, as well.