Written By: Josh Lowell ~ 6/1/2020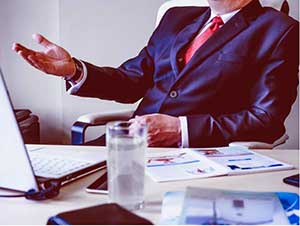 If your personal injury claim fails to settle with the insurance company through informal negotiation, often your attorney will suggest filing a lawsuit as the next step towards resolution. Litigation can be long, drawn-out, complicated, and expensive. There are a few distinct paths lawyers and their clients can choose from before filing their car accident lawsuit that may have a profound impact on the proceedings. Mandatory Arbitration is one such program that may help you litigate your auto injury claim much more quickly and with little relative expense.
Washington law – specifically RCW 7.06.020 – allows the superior court in each county to adopt a Mandatory Arbitration program. If your case seeks only money damages, which is typical for lawsuits after a motor vehicle collision, your case may be placed into Mandatory Arbitration.
There are pros and cons to each venue available in tort litigation, and the Mandatory Arbitration program is no exception.
Disadvantages:
Capped Damages – Each plaintiff in a Mandatory Arbitration may only be awarded up to $100,000.00 exclusive of interest and costs. In other words, if you believe your case is worth more than that limit, you should not place your case in the arbitration program.
Limited Discovery – The ability to propound interrogatories, requests for production, and other discovery to the opposing party is limited. Each county has different rules on discovery in Mandatory Arbitration. Check the local rules to better understand how the program will affect your case.
Informal Proceedings – There is no jury in Mandatory Arbitration. Rather, an attorney qualified to oversee your case is assigned. Instead of a trial, you have a short hearing where the arbitrator hears the evidence and makes a ruling. This arbitrator may be predisposed to provide certain rulings depending on their background.

Advantages:
Lower Costs – While there is typically a fee to place the lawsuit into the Mandatory Arbitration Program, the costs once in the program may be substantially lessened. Experts may testify by written declaration, which means they do not need to be paid to testify live.
Quicker Resolution – The typical trial is set at least one year from the date of filing. The average arbitration is set three to four months after the case is filed.
Trial De Novo – If you do not like the result of the arbitration, you can appeal to have the case heard on an expedited calendar. Often, insurance companies will appeal arbitration awards they do not like, but there is a drawback. If the non-appealing party does better in trial than they did at the arbitration, the appealing party must pay their opponents fees and costs associated with trial.
To be successful in your personal injury claim and subsequent motor vehicle collision lawsuit, you must understand your rights and the applicable law. The Law Offices of Magnuson Lowell, P.S. are experienced litigators capable of practice on both the trial calendar and in the Mandatory Arbitration program. Call today for a free case evaluation and to see if arbitration is right for you!