Written By: Josh Lowell ~ 5/24/2021
Your life has recently twisted and turned. You may feel hurt, betrayed, and cynical. Being a good divorce client is the best way to improve your case and there are different archetypes of divorce clients you should avoid being. Hiring an attorney is a big decision, but beyond their legal advice, attorneys often act as neutral information sources. Avoid hurting your divorce settlement by taking your attorney's advice and relying on the information they provide.
Here are the 5 types of divorce clients you should avoid being.
The Spouse Hater – There is no winning a divorce, and there is certainly no winning an argument with your soon-to-be ex-spouse. Keeping a level head during interactions with your spouse will help avoid blow-ups that create legal hurdles. Responding with elevated tones, disparaging remarks, or using the children to make a point only creates a more difficult experience for negotiation and may lead to problems if your remarks are outlined to decision-makers like judges or parenting evaluators.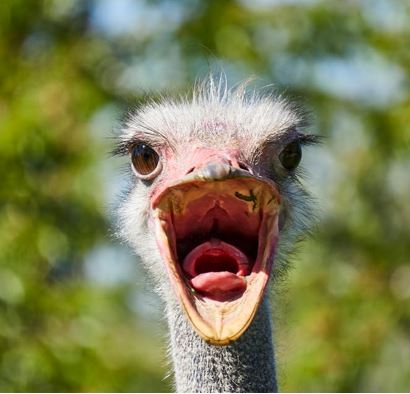 The Ostrich – Divorces are not fun and ignoring the subject may feel like the appropriate way of handling the difficult experience. Putting your head in the sand is equivalent to ignoring important strategy to improve your end results. It is important to know and understand your financial and parenting situation. It is important to answer phone calls and emails. If you remain ignorant and make decisions just to escape the situation, not only will you feel worse afterwards, but you will likely end up in a much worse financial and parenting situation.
The Fighter – Divorces do not have to be expensive. One way to increase cost is to fight about every issue without compromise. The most expensive piece of the divorce puzzle always involves the court. Each motion you bring, each trip to the courthouse, each appeal or trial you attend increases your costs substantially. You do not have to compromise on every issue, but sometimes finding common ground with your spouse on small issues is worth it to avoid the significant expenses of litigation.
The Rebel – Your attorney went to law school and has practiced in family law for years. You hired them to perform a job, so you should let them do their job. The laws have substantial room for interpretation and sometimes working in the grey areas works to increase your settlement. However, some issues cannot be won, and some issues should not be fought. Your attorney will help you understand these decisions. Ignoring your attorney's advice and taking alternate paths will more-often-than-not lead to worse outcomes.
The Insatiable – Washington law seeks to create just and equitable resolutions. Washington law seeks to do what is in the children's best interest. Most of the time, judges will not give to one spouse far more than the other without great reason. Going into mediation with an avaricious attitude is only likely to lead to disappointment. Property splits more than 50-50 are uncommon, so setting proper expectations is the best way to ensure a good experience during a divorce.
Attorneys are well-equipped to handle most divorce situations and most divorce clients. The easier you can make it on your attorney, the more likely it is your divorce will be resolved effectively and efficiently. By responding to your attorney's messages, taking part in the discussion, and setting realistic expectations, you will be able to resolve your divorce case while saving money and creating reasonable results for the future. The experienced family law attorneys at the law offices of Magnuson Lowell, PS are here to protect you from a legal storm. Call today for a free case evaluation.