Written By: Josh Lowell ~ 3/30/2020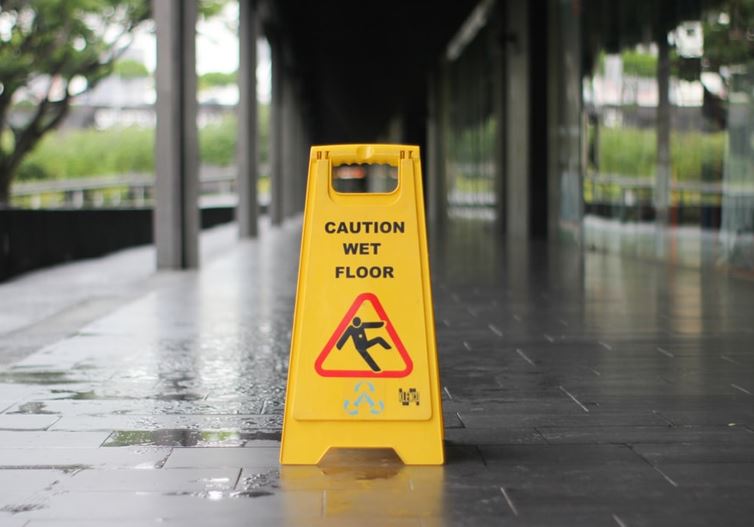 Slip and fall injuries have a bum rap in the world of personal injury claims. Clients involved in slip and fall cases might often have substantial damages but establishing that the property owner is at fault tends to be quite difficult. While Washington has some favorable laws that protect injured parties, property owners – and more specifically their insurance carriers – are hesitant to buy into the claims.
So, how does Washington protect you?
Business Invitees
A business invitee is an individual invited onto a property for specific business dealings. Easy examples of business invitees are patrons at restaurants or retail stores. Property owners owe these invitees the highest duty of care. Specifically, the owners have a duty to locate, fix and/or warn patrons from potential hazards on their property. A great example is the leaky soda machine or the recently mopped bathroom. If the property owner knew or should have known about the leaky machine, they might be liable. If the janitor recently mopped the floor and forgot to put a warning sign describing the slippery conditions, the owner might be liable. While dealing with claims from a business invitee perspective seems the simplest, insurance adjusters still fight tooth and nail to defend these claims.
Licensee
Licensees generally fall under the category of friends or family members visiting a property owner's home. Washington may also protect uninvited guests who have implied consent to visit the property including delivery messengers and door-to-door sales employees. If your friend visits your home, you only have a duty to fix or warn her of hazards that you know about. Unlike business invitees, there is no duty to preemptively investigate to root out previously unknown hazards.
Trespassers
Burglars or those accessing property without implied permission have no rights under Washington premises liability law. If someone sneaks onto your property despite your "no trespassing" sign and they are injured on your property, they may not be entitled to the benefits of Washington law.
If you have suffered a slip and fall injury in Washington, understanding your rights and the responsibilities of the property owners is half the battle. Working with an experienced team of personal injury attorneys will give you the edge to negotiate with the insurance company and reach a favorable outcome. If you've been injured in a Personal Injury matter, contact the law offices of Magnuson Lowell PS for a free case evaluation.